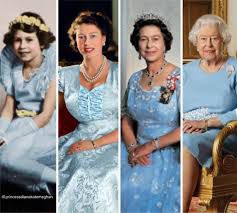 Where does Queen Elizabeth live ?
Où habite Elizabeth II d'Angleterre ?
Queen Elizabeth of England lives in the capital of Great Britain, London, precisely in Buckingham Palace.
La reine Elizabeth II d'Angleterre vit en Grande-Bretagne, à Londres, précisément à Buckingham Palace.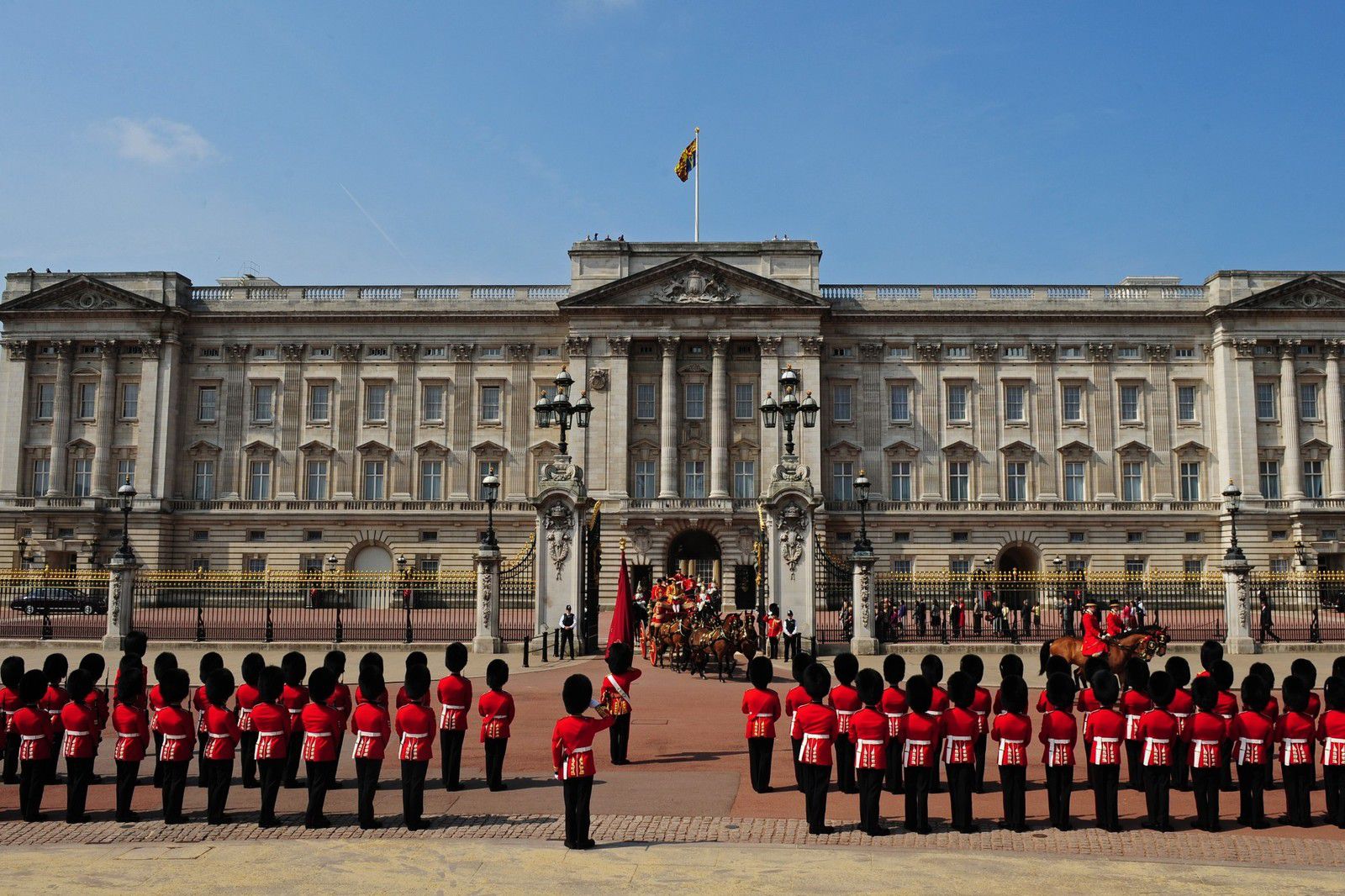 Today, we are going to talk about London.
Auourd'hui, nous allons parler de Londres.
Lis le document ci-dessous :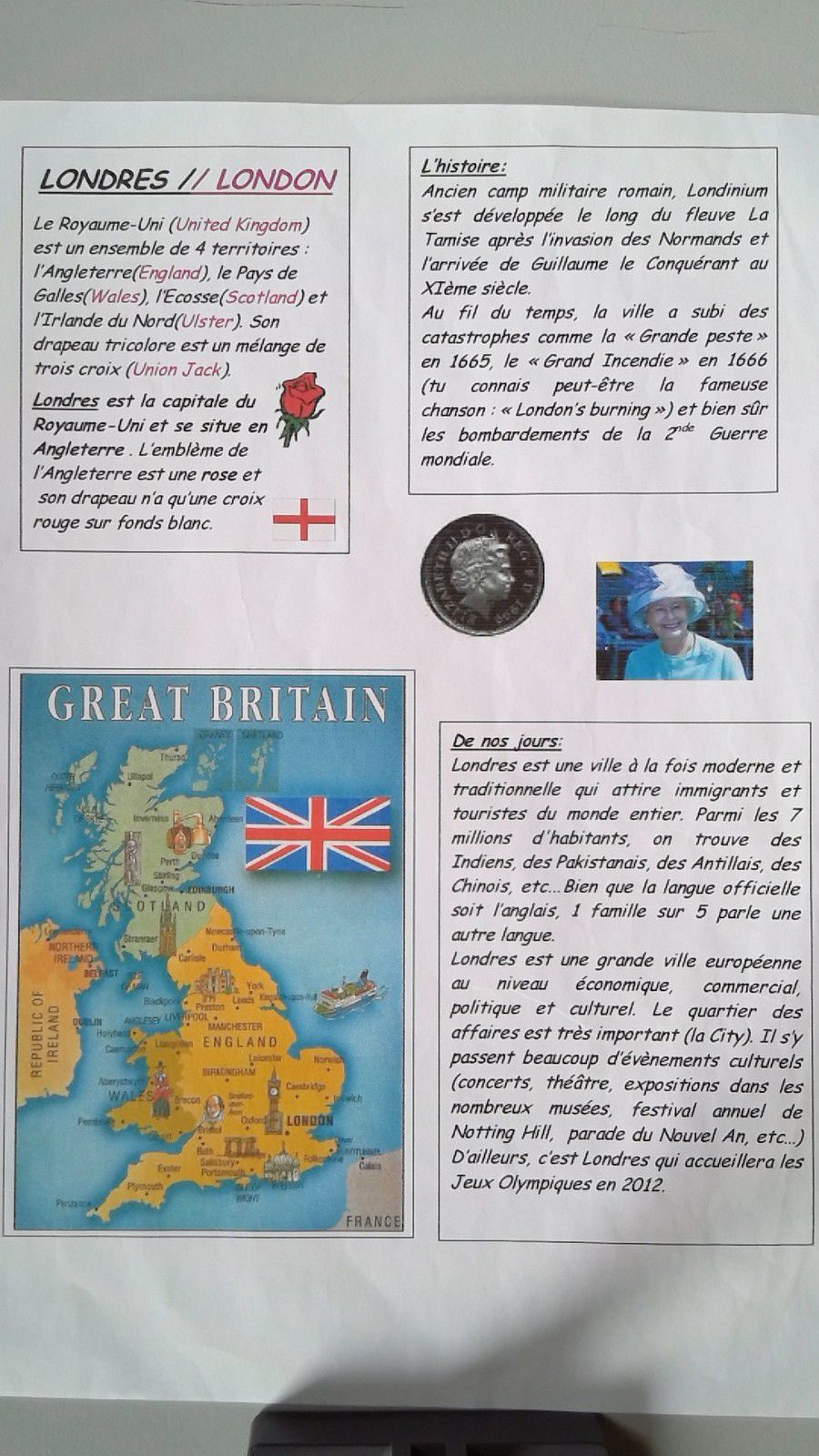 Now let's sing London's burning :
Maintenant chantons London's burning :
Watch that video below and note the eleven best places to visit in London.
Regarde la vidéo ci-dessous et note les onze meilleurs sites à visiter de Londres.
Find the 11 best places on the map of London below.
Retrouves les 11 meilleurs sites sur la carte de Londres.
Big Ben
London Eye
Tower Bridge
Buckingham Palace
The Tower of London
Trafalgar Square
Hyde Park
The British Museum
Westminster Abbey
The National Gallery
Piccadilly Circus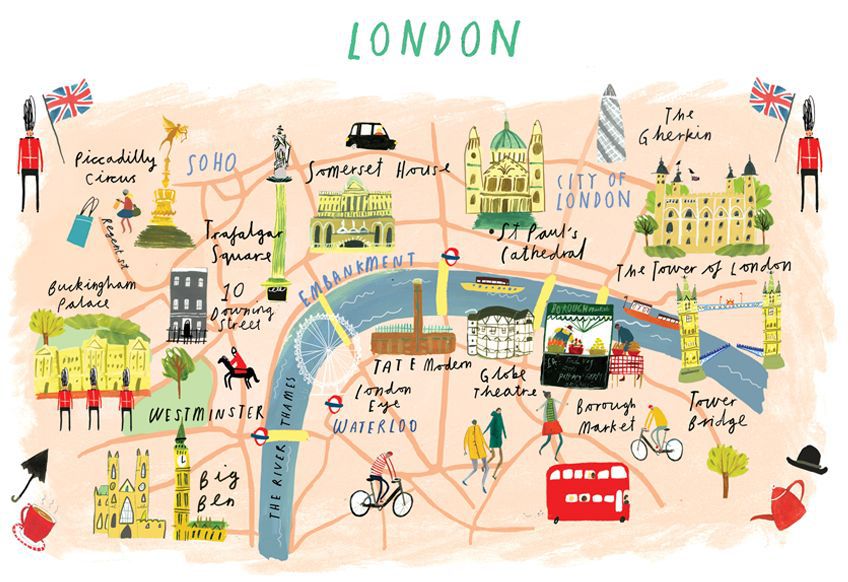 Watch the London sightseeing video below.
Regarde la visite guidée de Londres en vidéo ci-dessous.
Read the London sightseeing below.
Lis la visite guidée de Londres ci-dessous. Puis réponds aux questions.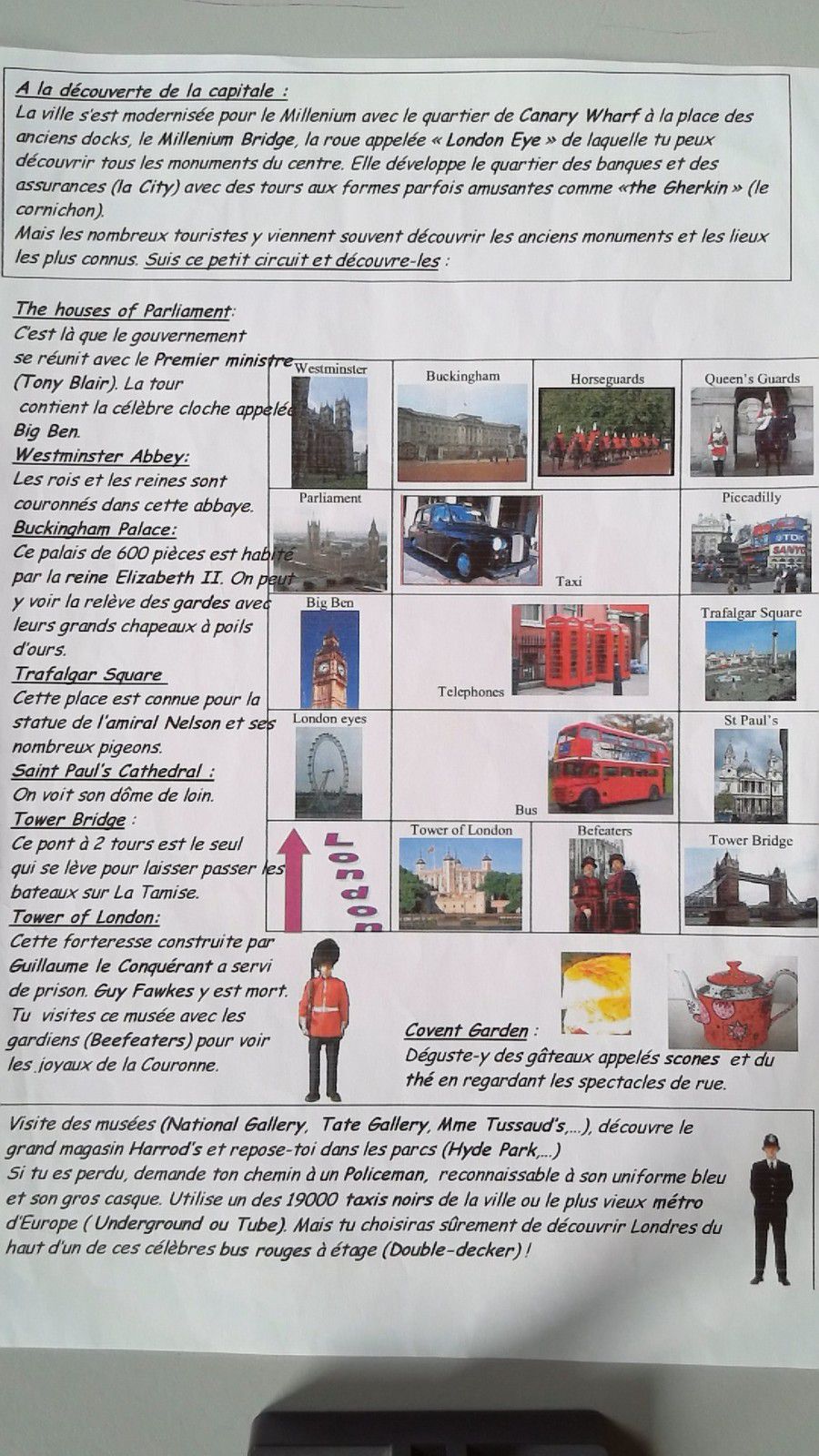 Comment appelle-t-on le quartier des banques ?
Il y a une erreur dans le document puisque le premier ministre n'est plus Tony Blair, qui est l'actuel premier ministre et où habite-t-il ?
A quel monument Big Ben est-t-il accolé ?
Réponses en commentaire.